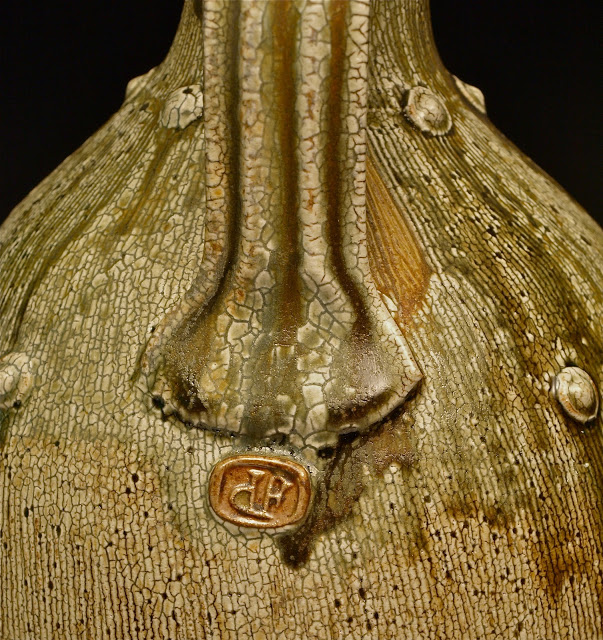 Handle detail
I haven't had much time to savor the pots from last week's firing, nor has there been much time (or energy) for taking photographs. But today I'm starting to feel like things are under control, that we've done the best we can to make the Pottery on the Hill show a success and maybe I should stop stressing out. It's a risky thing to start a new show like this and it's impossible to predict how it will turn out. We  do know that it's a great group of people and it will be a treat to spend a week-end with them!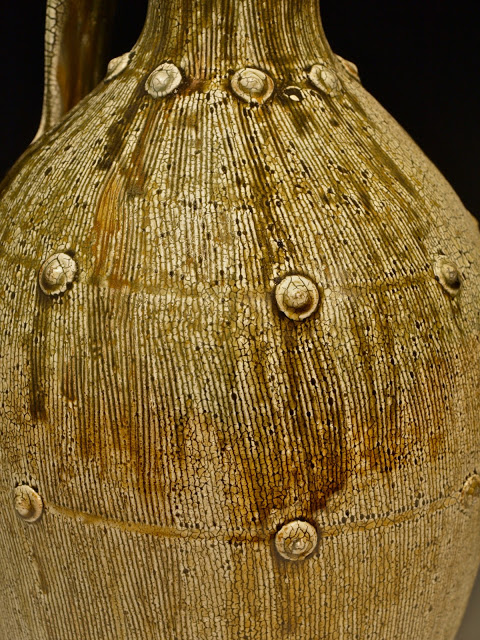 Detail
I have been in love with this tall narrow form for some time now. They are thrown in two bits using 7 pounds of clay altogether.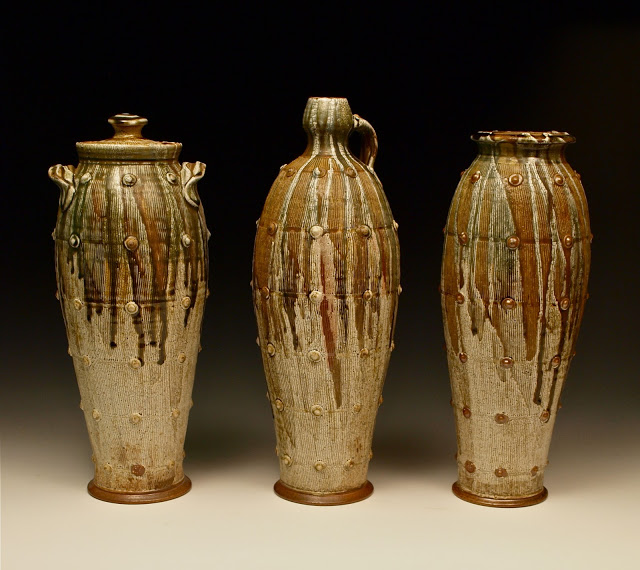 !8″high
This is the 'tracheotomy' bird 
Check out this old blog post if you don't know what it's name is about!
http://danfinneganpottery.blogspot.com/2012/08/moving-forward-while-looking-back.html