My friend Ashraf Hanna is studying for a Master's degree at the Royal College in London this year and he has asked me to ask you to send him any "interesting and dramatic photos of fire and firings along with a brief description" that he might include in his dissertation. Here's a good chance to show off some of those great shots you've taken over the years.
Please send them to Ashraf at 
ashrafhanna.ceramics@btinternet.com
Thanks!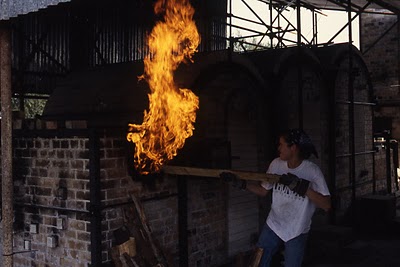 Jennifer Dyson stoking the kiln at Muchelney Pottery.
The start of a 24 hour fire.
Big slabs in the firebox.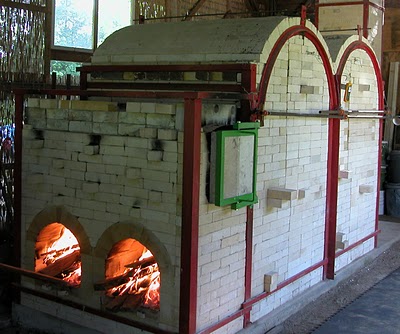 My kiln at the start.