It's always hard to stop making pots…years ago it was true when I had a 4 week making cycle and it remains true today when I can take 3-4 months to fill the kiln. 
These were the last pots I was able to finish. I wish I could have made lots more of them.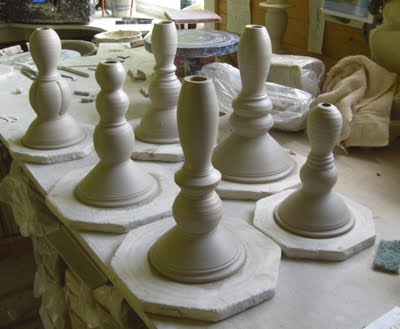 Before…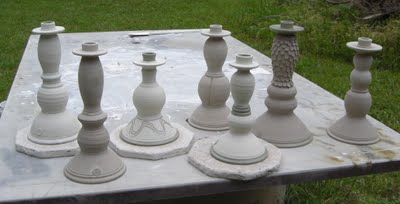 …After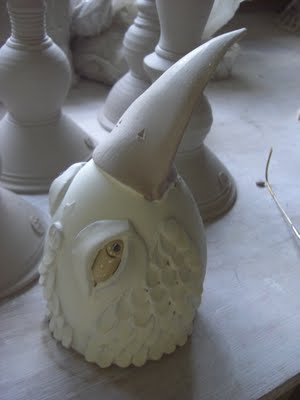 A cup that you have to drain before putting it down?!…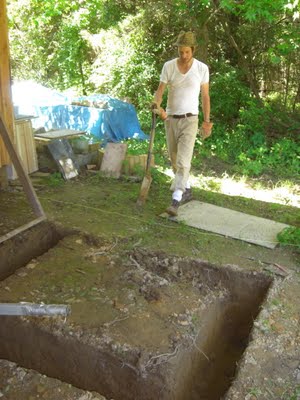 I've been threatening to build a smaller gas-fired salt kiln for some time and Jason has been digging the footer before the ground turns to concrete as summer approaches.
     The bees are flourishing!
Some of the pots that are waiting to learn their fate. 
"Which chamber will he put me in" they ask. 
"Do you think he'll over reduce the top again?" 
"Am I to be sacrificed at the bagwall?"