I won't be there myself, but it will be a terrific show with the work of 50 potters who also write. Perhaps some are writers who also make pots?
I've been passing this sign on the way to the studio for a week or two.  
Sounds painful…
A while ago I showed one half of the mural that covers most of my old shop on Hanover Street. Here's the other half for your viewing pleasure.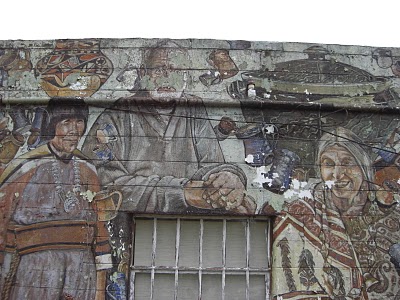 I love how it is eroding…sorry about that, Warren!
from l. to r.  Mick Casson, Maria Martinez, Warren McKenzie, Beatrice Woods, Elijah Comfort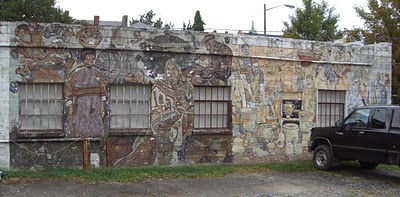 You've seen this right hand side already…if you're really paying attention…